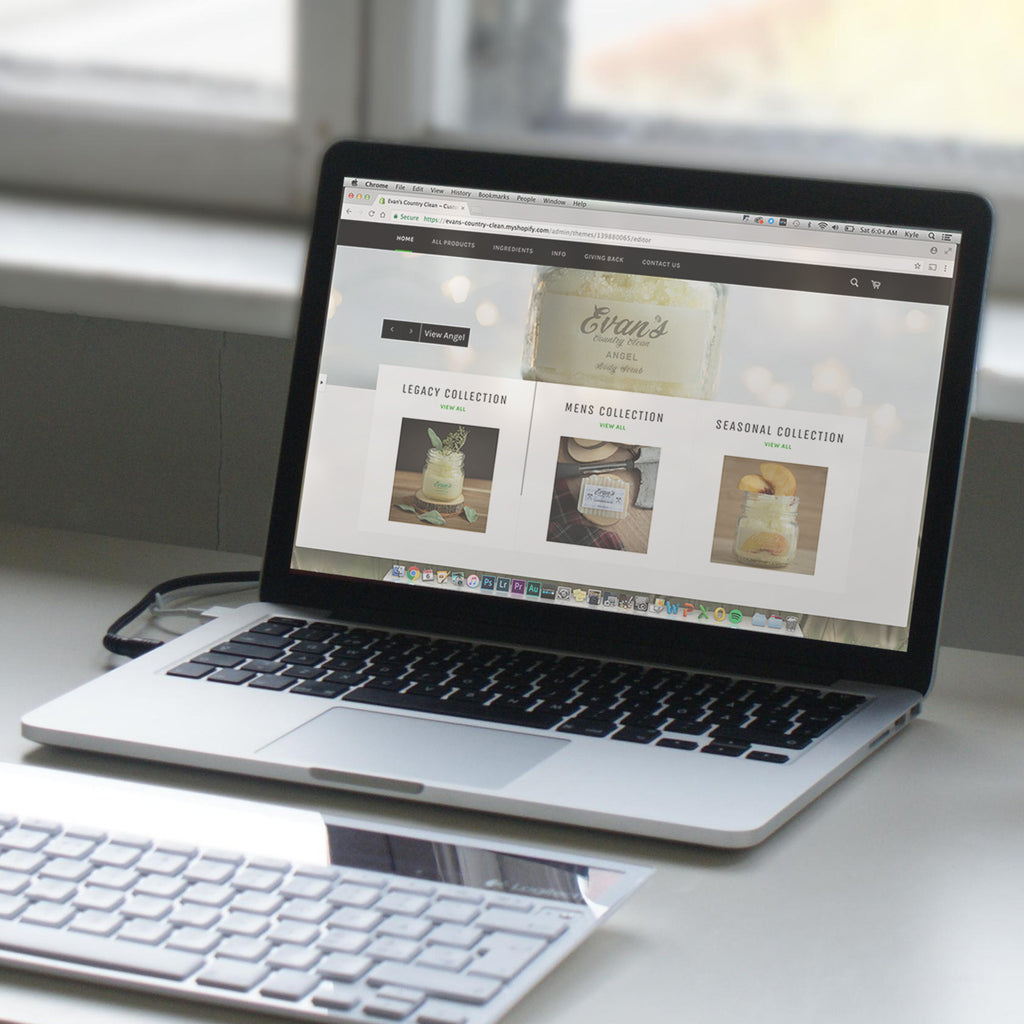 Welcome to our new site!
With a few months in the making we now have a whole new brand! From our logo to the product labels all the way to our new online shop we've rebranded our look and brought our items to the web so you can enjoy Evan's Country Clean no matter where you live.
To celebrate the launch of the new site every order over $30 will get a free bar of our Infinity soap as a thank you for shopping with us.
So please explore the site, learn about our brand and enjoy yourself some of our hand crafted soaps and scrubs! Thank you for checking us out.
---